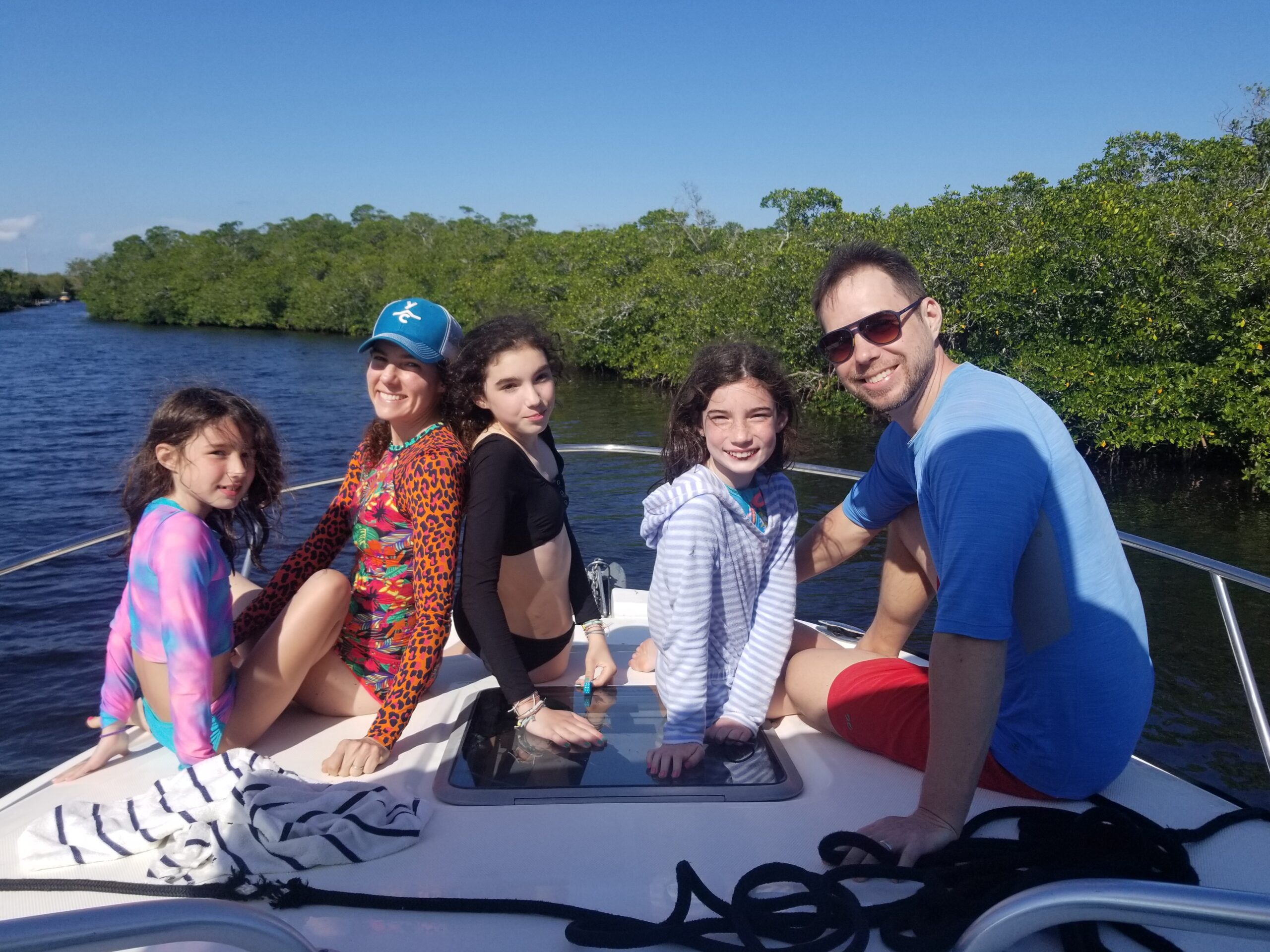 Sightseeing Tours Key Largo, Florida
How would you like to see the island of Key Largo from a different view point? Come with us for a guided tour through the local waters and see the amazing homes and if mother nature cooperates, see the local wildlife. We will take you on a leisurely cruise through the area while providing fun facts and the history of the local area. Cruise through Adam's Cut and see luxurious homes, travel through the mangroves and see if you can spot the local wildlife or see if you can spot ghosts at the famed haunted Sound Rock Castle.
If you would like you see the amazing Keys sunset from the water, we can oblige. Sit comfortably with that special someone and watch as the sun sets beyond the horizon.
We will gladly personalize your cruise to suit your needs and schedule.
We can take a maximum of six passengers. Water is provided, but feel free to bring drinks and snacks if you would like.
If you just wish for some down time relaxing on our boat enjoying the sights and sounds of our paradise on earth or want to experience one of those unforgettable Keys sunsets, we offer that too.
You can see mangrove forests, beautiful waterfront homes, wildlife, including birds, dolphin and manatees and many other surprises only mother nature can provide.
Price
One and one half hour tour – $200 + tax
Book now or contact us if you have any questions.
Book Your Adventure Today!
Check out Our Sightseeing Gallery